WALLSORPTION Technical Specification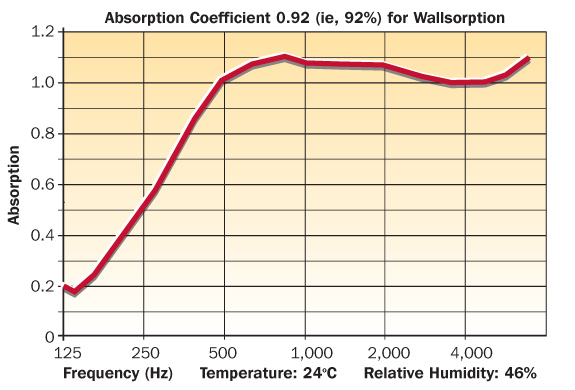 FIRE SAFETY
The acoustic glass fibre core is rated as Class 0 to BS 476. Standard fabrics comply with Part 7 (class 1) to BS 476. Class 0 fire rated fabrics are available upon request. UPVC trims are fire rated as BS 476 part 7. Like normal UPVC, the trims have a maximum softening limit of 60°C.

WEIGHT
The sound absorbing panels weigh approximately 3Kg/m². The UPVC trims weigh approx. 1Kg/length.
SIZES
Wallsorption sound absorbing panels are available in the following sizes
1200 x 900                
1200 x 1200              
1200 x 1500              
1200 x 1800              
1200 x 2100              
1200 x 2400              
1200 x 2700  

CUTTING
Wallsorption acoustic panels can be cut with a sharp knife. UPVC trims and the panel edge reinforcement strips can be cut easily with a fine toothed fret saw or strong tin snips.